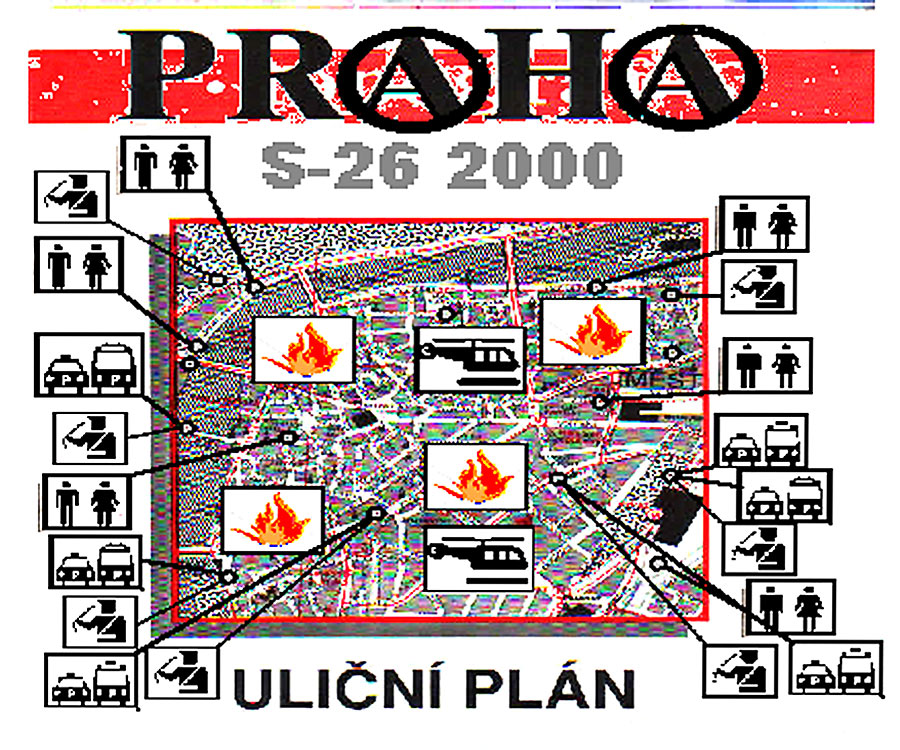 World Bank: Czech Set To Bounce
Anti-capitalist activists plan new global action for September
15th June 2000
Coalitions around the world are gearing up for the next big anti-capitalist demonstration in September. The 55th annual summit of the International Monetary Fund and the World Bank in Prague between September 26-28 is once again provoking the kind of mass mobilisation seen in Geneva, Seattle and Washington over the last few years. Thousands of activists are expected to descend on the Czech capital to campaign against capitalism and its preoccupation with profit over people.
In conjunction, a global network of locally organised demonstrations is being co-ordinated for September 26. S26 will join J18, N30 and Mayday as significant dates on which a rapidly proliferating global alliance of anti-capitalist activists will make its presence felt.
Anyone willing to help out with translation particularly those fluent in Spanish, French, German, Russian, Arabic, Dutch and Chinese is encouraged to volunteer their services by e-mailing resistance@x21.org
---
Useful Links
http://go.to/s26
Related Articles
PRAGUE A GO GO BOOM - The IMF and World Bank will hold its 55th annual summit in Prague. Thousands of anti-capitalist protestors will be there too - September-2000.