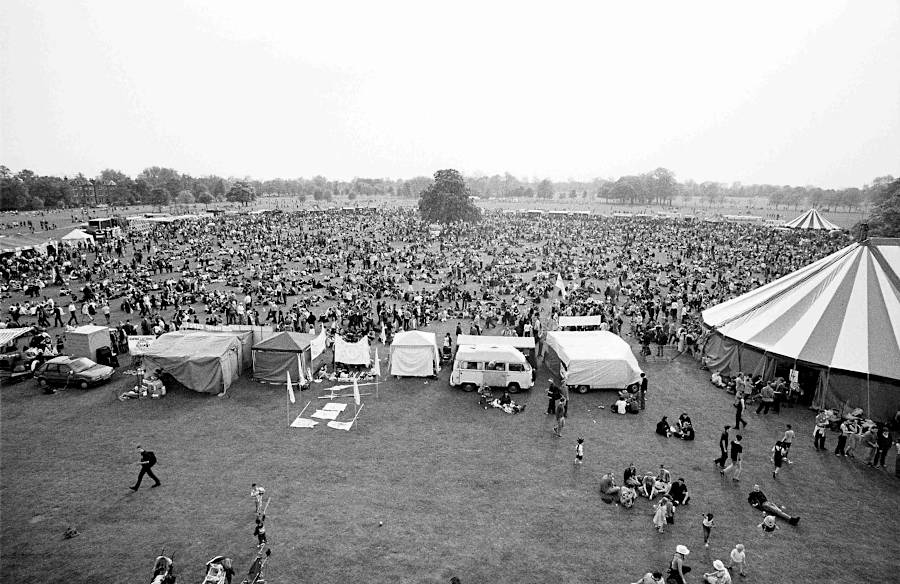 Cannabis Fest Under Attack
Festival licencee taken to court in effort to stop event
25th November 2003
Shane Collins, the licencee of the annual Cannabis Festival in Brixton, south London, is to appear before Bridge Magistrates Court Wednesday 26 November.
Collins, who is also a Green Party London Assembly candidate, is being charged with licensing violations at the Cannabis Carnival held on 4 May 2003 in Brockwell Park, Brixton. Lambeth Council, who are bringing the case, allege a sound system was turned on nine minutes after the official licence ended and that alcohol was sold 13 minutes after the time permitted.
If the festival is found guilty then Lambeth Council will have succeeded in stopping the march and festival happening in Lambeth. Mr Collins will be pleading not guilty. Witnesses will be called.
This year's free event, which was attended by 10 - 15,000 people, is the fifth such event to occur annually in south London, and was one of 318 happening on the same day around the world. The organisers intend to organise on the 6th annual march and festival next 8 May 2004.
Shane Collins, who intends to vigorously defend both himself and the event against court action, said on the eve of the court case: "This was a free event to protest at the continued prohibition of one of nature's most useful plants and a call for the huge trade in cannabis to be regulated and legalised.
"Reclassification will simply ensure the this trade remains in 'criminal' hands where disputes get settled violently and not through the small claims court.. This event is about getting dealers off the streets and into cannabis cafes. "Scores of people worked, unpaid, for six months to bring this event together. In a sane society we might be applauded, instead the Council is spending taxpayers' money to prosecute me for our efforts".
The maximum sentence for the licensing violations is 6 months prison and £20,000 fine.
The case will be heard at 10am Court 3 Tower Bridge Magistrates Court.
---
Related Articles
UNFAIR FOR THE COMMON MAN - Festival organiser Shane Collins taken to court following the Mayday Cannabis Festival at Clapham Common - 17-Jan-2000
TOP POT TRIO WERE NOT BRASS BANNED - Shane Collins, co-organiser of last years Cannabis Festival, is found 'not guilty' of trumped up charge relating to the event - 30-Jan-2000
40,000 FURTIVE FUMERS FIND FREE FUN ON THE GRASS - Cannabis Festival 2000 at Brockwell Park, Brixton is an overwhelming success - 06-May-2000
CANNABIS FEZ A GO GO - The 4th annual Cannabis Festival to take place on May 4th at Brockwell Park, Brixton - 03-May-2002
JAYDAY JIVES - Large numbers for Cannabis Festival, Brixton - 20-May-2002