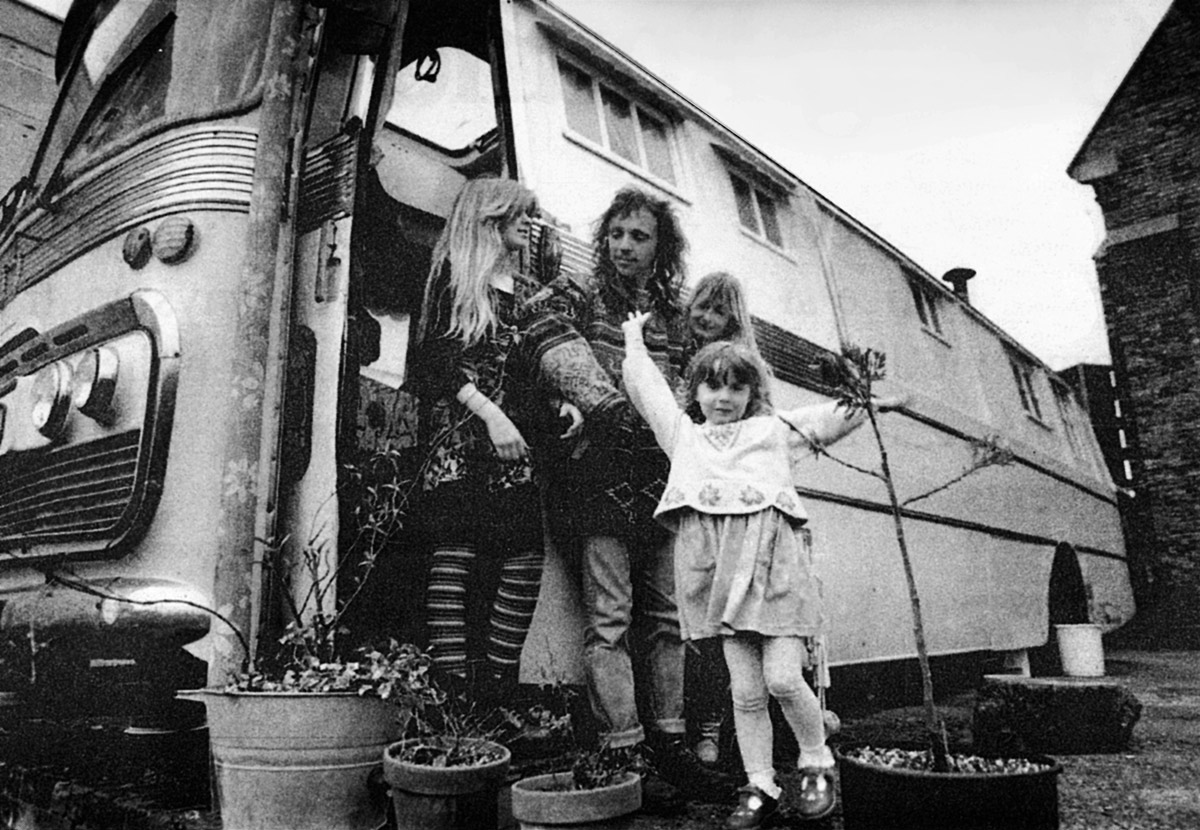 News Shorts & Other Busyness
Travellers Get Compensation For Discriminaton
Squall 9, Jan/Feb 1995, pg. 7.
Travellers, Mike and Coral lived on the Beechen Cliff travellers site in Avon and had shopped at the Littlewoods department store in Bath for years, buying toys and clothes for their two children Sunshine (aged 5) and Tara (aged 13). So when Coral visited the store to buy a bottle of wine just over a year ago, she couldn't understand why the store suddenly refused to serve her.
"The shop assistant told me that she had been told by security not to serve me," recalls Coral. "So I asked to see the security and he came down. I asked him why they would not serve me and he said 'we won't that's why'.
"Then I asked if it was because we lived on a travellers site, and he said 'Yes, that's right'."
Mike and Coral in fact go to church each Sunday, and one day found their faces on the front page of the local newspaper after their local vicar came out publicly in support of the travellers' right to have some where to stay. "The vicar wasn't very popular in the area after that," says Mike.
It seems apparent that the staff at Littlewoods now recognised Coral from the photograph and, although had been unable to identify her as a traveller up until that point, now decided that discrimination was their policy.
"The security told me: 'You might go outside with that bottle of wine, drink it all and then come back in here intoxicated and cause trouble, or you might go outside give it to somebody else, who will drink it and then come back in here intoxicated and cause trouble" recalls Coral.
Nothing she could do or say would sway the Littlewoods staff to budge from their racist stance. However, fortunately and indeed rarely in comparison to the current proliferation of anti-traveller discrimination and vigilantism, the Law Society got hold of the case. They threatened to sue Littlewoods for discrimination, receiving a public apology and £750 compensation in an out of court settlement.
---
Related Articles
Travellers, Friends and Families - Friends, Families and Travellers Support Group view the future, by Steve Staines - Squall 7, Summer 1994.
Some-Where-Set in Somerset - travellers tales from the West Country - Squall 7, Summer 1994.
Going Round In Circulars - The lip-service and reality of site provision, prejudice and planning. Jim Carey reports on the affect on travellers of the CJA - Squall 10, Summer 1995.