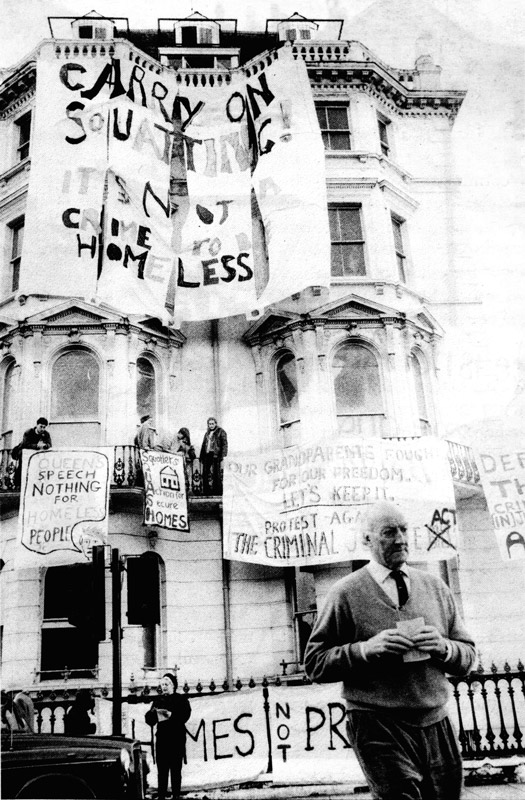 News Shorts & Other Busyness
Squash
Squall 9, Jan/Feb 1995, pg. 7.
Back in mid-November last year, the campaign group SQUASH (Squatters' Action for Secure Home) occupied this tasty looking property opposite Kensington Palace.
The building is owned by Sheikh Saif Bin Mohamed Al Nahyan, the ninth issue of Sheikh Zayid Bin Sultan - ruler of the United Arab Emirates. The property had been the salubrious home to various previously homeless species; moss, ferns and dead pigeons for the last ten years.
In return for an 'environmental donation' of £10,000, used to mend the Hyde Park gate, Kensington and Chelsea Council recently gave Sheikh Al planning permission for 23 luxury flats with servants' quarters and underground car-park. Who said planning rules were subjective?
SQUASH occupied the building for a short period, unfurling a number of banners and passing leaflets to the passers-by of Kensington.