Anti-Roads Movement
The Anti-Roads Movement of the 1990s was possibly the most signifcant series of ecological protests yet seen in Britain: spectacular, and with lasting impact. The Twyford Down protest in 1992 - resisting a dual-carriageway road cutting through rural Hampshire - set the scene for many more. Following this was the No-M11 Link Road Campaign in East London, most famously remembered for Claremont Road. From there the movement built up momentum and road protest camps defended land up and down the country for the next decade including Newbury, Fairmile, Solsbury Hill, and many others. While many of these battles were eventually lost, in the end the movement won, and the UK road-building programme was slashed.
And while this was all going on, another equally in-yer-face anti-car protest tactic sprung up in city-centres up and down the country with the Reclaim The Streets street parties.
Here's a selection of Squall's coverarge of all this...
---
Road-House Blues
The largest Road and Housing protest in Europe erupts in Wanstonia, NE London, to fight the M11 Link Rd - Squall 6, Spring 1994.
Road Wars
Solsbury Hill looks set to become the Twyford Down of 1994, plus other updates - Squall 7, Summer 1994.
---
Squall 8, Autumn 1994
Road Wars
Nationwide round-up of road protests including: Solsbury Hill, Stanworth Valley, Newbury, Pollock, and Cardiff Bay.
Violent Eviction Arsonists Jailed
Two men imprisoned for arson attack on No M11 Link Rd protesters living in the chesnut tree on George's Green, Wanstead.
Private Roads Go Ahead
Govt gives the green light to privatised 'shadow' toll roads
---
Squall 9, Jan/Feb 1995
Towers of Strength
Claremont Road, East London; inside Europe's longest eviction. Report and interviews with protesters against the M11 Link Road. By Jim Carey
No M77 battle hots up in Scotland
'Free State Of Pollok'
A30 Honiton-Exeter on the back burner
Protest camps building with clearance work done
The Third Battle of Newbury
Pitched against vested interests
No M65 Campaign
The 'Sky Village' at Stanworth Valley in Lancashire against the M65
Under Cover Of Eviction
Security guards, bailiffs and sexual harassment against female protesters, by Debbie Shaw
Policy Shift or Shifty Policy?
Is public opinion swinging away from tarmac?
Compensation And Apologies From Twyford Down Police 
Protesters quids-in after pay-off for unlawful arrests.
Road-Building HQs Occupied 
Road-protesters surprise Highways Agency with office occupation.
---
Squall 10, Summer 1995
Reclaiming The Air
Report from the first Reclaim The Streets, Camden High St, London, on May 14th. By Andy Johnson
In Defence Of Stanworth Valley
Two reports from the eviction of the No M65 protest camp in Lancashire by Ian Freeman and Catherine Grivas
A30 Exeter Honiton ByPass
Upcoming road project to be privately run
Trans European Networks And The Derby Bypass
TENs - the bigger picture behind road expansion in Britain
Pro-Newbury Bypass Lobby Grows
Momentum is gathering for the Newbury Bypass
A Nightmare On LWT Street
Road protesters stitched up on Richard Littlejohn chat show, then attacked by riot police. By Jim Carey
Road Building In Chaos
Transport Secretary Brian Mawhinney announces that some road-building schemes are to be held-over
Laing Four Freed
The first road protesters charged under the CJA go to trial
Group 4 On The Net
Group 4 uses web to surveil road protesters
The Road-Builders 'Hard' Men 
No accountability over the violence on protesters at the M11 protest - letter to Squall
---
Squall 11, Autumn 1995
Reclaiming the Street Politic
Andy Johnson lets the tape roll on a Reclaim the Streets brainstorm
Newbury Bypass: Battle-lines Drawn
Ian Freeman introduces the contesters in the Third Battle of Newbury
Green Mania
The last stand for the long-running No M11 Link Rd protest is finally evicted
Wells Relief Road
Protesters digger-dive and stop work on road
End Of The Road For M-Way Construction
Road protesters are winnng the argument
Prodigy Jilt The Jilted
The soundtrack to the Claremont Road eviction, but the band themselves are a sell-out
Twyford Down Land 'Given Away' To Public School
---
Squall 12, Spring 1996.
If You Newbury Like I Newbury
The third battle of Newbury is now well under way. Neil Goodwin sends a report from the front line
---
Squall 13, Summer 1996
The Newbury Sausage - Neil Goodwin writes an abridged diary of the Third Battle of Newbury.
Highway Hold-Up
Reclaim The Streets invite you to this summer's festival of resistance
"Judas Rope"
Conflict within the climbers community against those who worked to evict Newbury protesters
Climbers Use Torture Tactics On M66
Potentially lethal tactics used to evict protesters at camps in Manchester
Roads To Ruin
Over 240 road-building projects to go ahead despite protests
Air Campaigners Expose Manchester Hypocrisy
Fresh Air Now! fight Manchester Council
---
Squall 14, Autumn 1996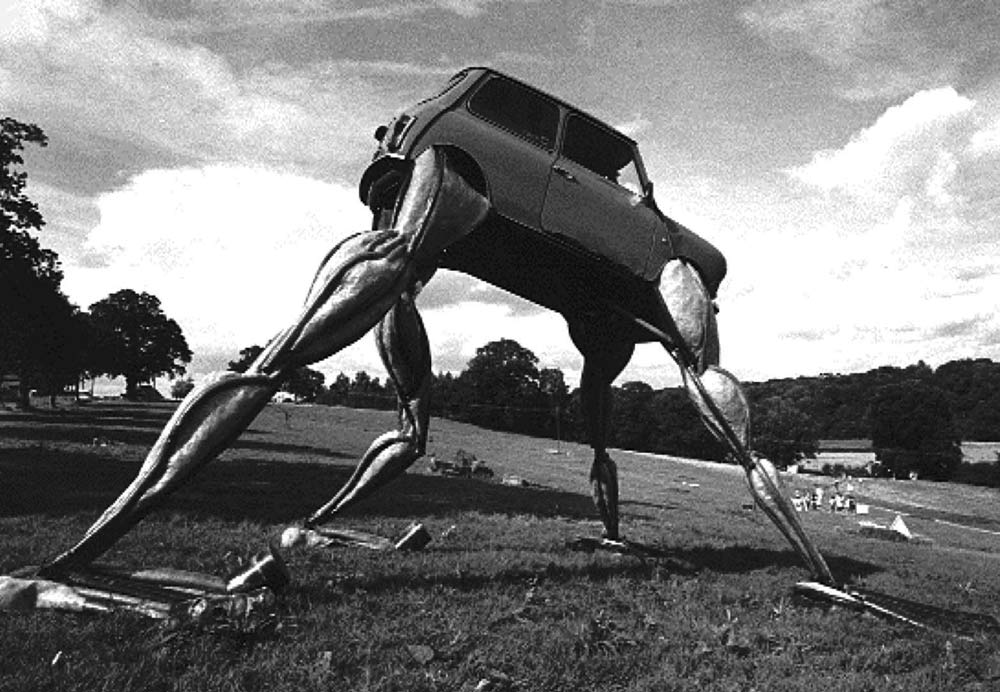 Festival Of Resistance
In celebration of the Reclaim the Streets occupation of the M41. Pictures by Nick Cobbing.
Fight For Fairmile
Jason Royce with words and pics from the next big road protest stand-off.
Police Clampdown On RTS
Sally Chesworth and Andy Johnson report on how the success of Reclaim the Streets has induced a recent rash of police attention.
Twyford Compensation
Hampshire police agree to large payout to two women wrongfully arrested at Twyford Down
One Hundred Year Slaughter
The centenary of the first ever fatal car accident
Highways Agency Yobbo
Highway Agency in M11 Link Rd PR shocker
Cow Discharged: Bomber Innocent
Newbury protester acquitted for petrol bomb
Hunger Striker Victory
Newbury protester wins court battle over repressive bail conditions
Injunction Threat To Protest Rights
More injunctions served on Newbury protesters
Militant Anarchist Cyclists Arrested
Following Critical Mass in support of tube worker's strike
---
Squall 15 Summer 1997
Aero-dynamics
Ally Fogg reports on the 'No Runway 2' protestors at Manchester Airport who took to the tunnels to protect hundreds of acres of mature woodland and green belt areas.
Road Rage 
Round-up of road-protest action around the country
Square Dancing
The March for Social Justice in April bringing together Reclaim The Streets and the Liverpool Dockers. With photos by Ivan Coleman and Nick Cobbing.

---
Squall 15 Summer 1997
National Breakdown
Round-up of ecological direct action protests across the country including Crystal Palace, Ashton Court, Dead Woman's Bottom, Derby and Reclaim The Streets street parties
Torture Tactics
Police getting increasingly heavy-handed with protesters
Copse - The Cartoon Book Of Tree Protesting
Review of book by cartoonist Kate Evans
---
Tales Of Trees And Tunnels - Eviction of protest camps at Manchester Airport - 1998
---
This is most but not all articles on this subject - to see the rest read through the full issues of Squall available here