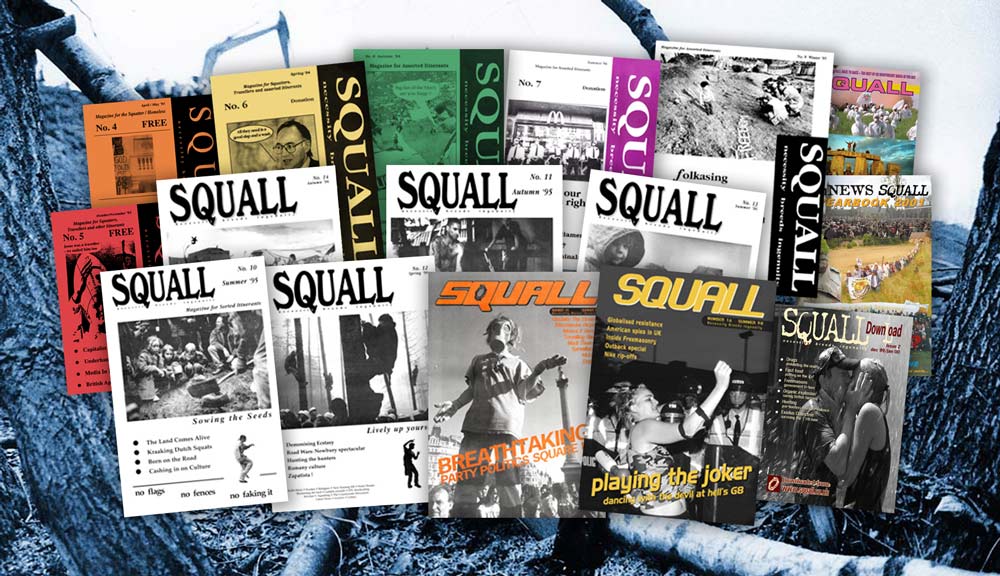 About Squall
Here are several articles about Squall giving more in-depth information plus thoughts and reflections written both at the time and since...
WTF Was, Or Is, SQUALL?
In a nutshell. Written for 2019 website re-launch - May 2019
The Lives And Times Of SQUALL
To mark the launch of this website, John Hodge (ex-SchNEWS) tracks down one of SQUALL's founding editors, Jim Carey, for an extended interview and discussion - November 2019.
Introducing SQUALL: Fresh Flavour In The Media Soup 
Written as a chapter by Jim Carey for George McKay's book 'DiY Culture', 1998, Verso.